Archive for the 'Day 33' Category
We woke up early and booked it down to Redding CA to attend Bethel Church
I had read several of the pastors books and listened to a sermon series they put out. So I wanted to visit in person to see if it lived up to all the hype. Well it lived up to the hype and after the service we ate lunch with a few folks from the church then headed out.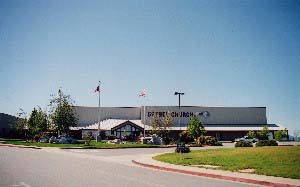 We made are way back to the coast through the Shasta forest, over a hundred miles of non stop curves.
We made it to the coast a little after the sun went down so we headed south until we found a place to spend the night.
Comments are off for this post