Archive for the 'Day 29' Category
We slept out with the other cheap travelers in the solarium. After riding out butts off we definitely caught up on our sleep.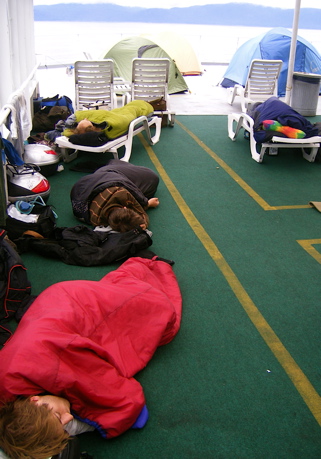 Us and our luggage
The ferry stopped at the ports along the way, we got off the boat at Sitka and took a tour around the city.  Here is a picture Eric shot of some fishing boats.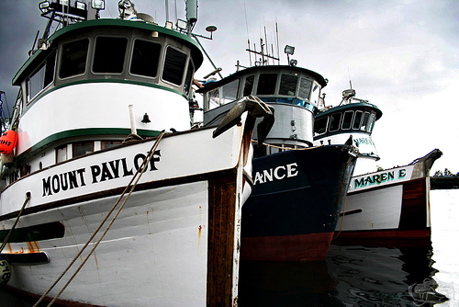 We also stopped at Ketchican and bought some food to eat on the boat, aka Ramen Noodles

Ferry rides are a blast in case you were wondering.  We took the same route as the cruise ship, saw whales, watched movies, took hot showers, and met tons of interesting people.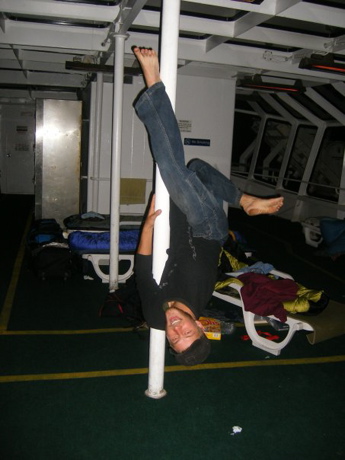 Jason's mad skilz
Our evenings were spent hanging out in the lounge drinking Alaskan Ale, discussing life and politics with the hippies, swapping tall tales with the other bikers and listening to the Bartender play his guitar.  Fun times were had by all.
Comments are off for this post