Archive for the 'Day 23' Category
When we got up it was still drizzling rain and chilly so we got packed up and headed out.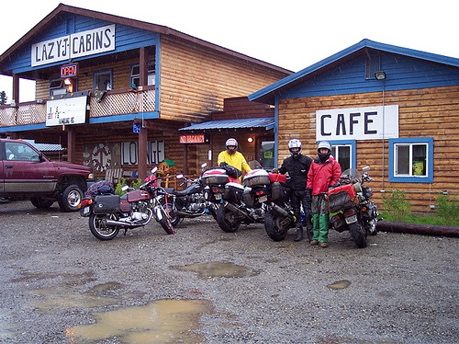 Here we are about to leave.
As soon as we hit the road the rain really started coming down. After about an hour of the freezing downpour I was soaked through my "waterproof" gear. Shivering we rolled into a hotel/restaurant on the side of the road. We poured the water out of our boots and headed inside for some coffee. The coffee tasted so warm and good we decided to eat lunch. The food was so good and it was dry inside we decided to get a room and sleep.
Which we did. Jason cooked up a hearty meal of noodles and beens on his camp-stove, we jumped on the beds and got a good nights sleep.
Comments are off for this post