We woke up and started riding.
The sun came up, it rained, the sun went down, it stopped raining, the moon came up, we kept riding, the moon went down, the sun came up and a few hours later we rolled into Dayton, TN.
We rode 2,200 miles in 48 hours, let's just say we were a little sore.
Here we are after pulling in.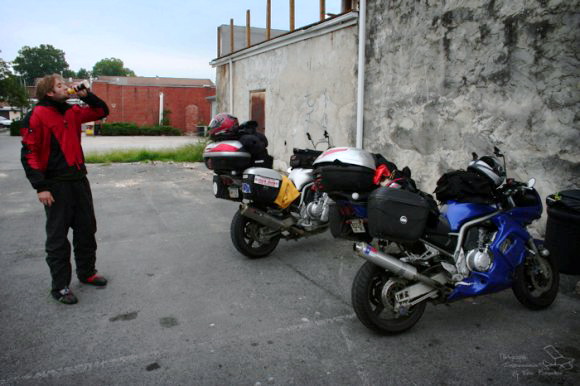 Thus concludes our tale, "to Alaska and Back again"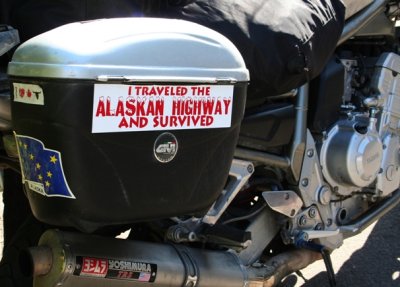 Stay tuned for more great adventures…
Ethan and Eric
2 comments