We headed down the coastal highway all the way to San Francisco. We took a few side treks to see the Redwoods and eat at a cool little organic food place.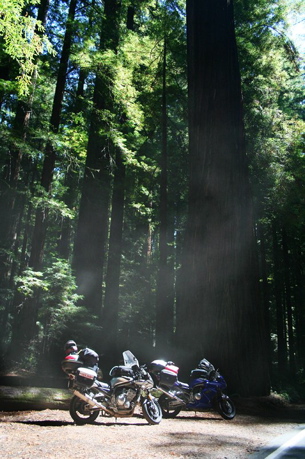 Our bikes looked tiny compared to the trees
While in the redwoods we ran into some bikers we had me on the ferry.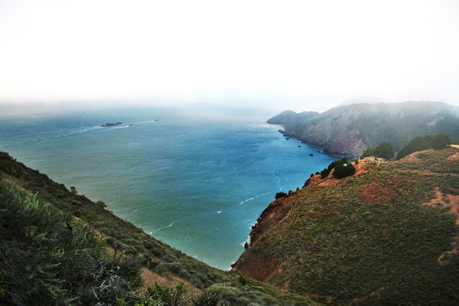 The view along 101 was just fantastic
We hit a ton of traffic as we entered San Francisco but lucky for us it is legal to lane split (ride in between the lanes) in California. At first we weren't sure if we could fit, but after a full dress Harley made it through we figured we could fit as well. After all the traffic we made it to the Golden Gate bridge. That thing is just huge!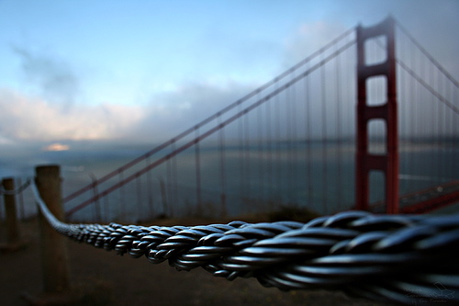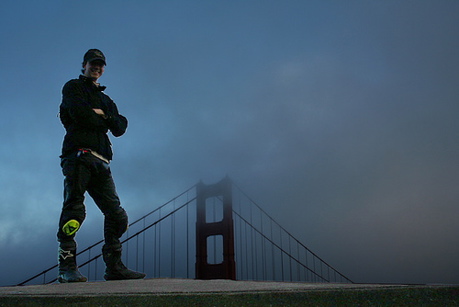 Eric by the bridge
That nigh we ate dinner at Scoma's seafood restaurant, well worth it if you are ever in San Francisco.
We spent the night at a lighthouse/hostel south of San Fran that my grandmother had told me about. Apart from the snoring it wasn't that bad

Comments are off for this post