Arrival back in the lower 48!  We packed up all our gear, got people to sign our hardbags and rode back onto dry land. We rode south with Jason and Chris (whom we met on the boat) for a little ways and then split up, Jason and Chris heading back east and Eric and I heading south.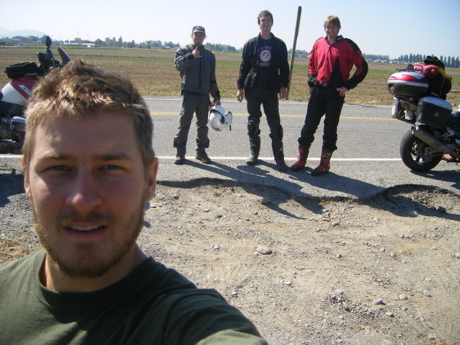 Biker Boyz
Before we left Jason showed us that yes a fully loaded Honda Shadow can wheelie. You'll have to beg Eric for the pics as I don't have them.
We headed south along to Woodland OR and found a bike shot to get our chains fixed and oil changed.
Next up the Rt 101 the coastal highway.
1 comment